20 Churches By 2020
Reaching the North – One Community at a Time
We have a vision—to establish, equip, and support communities of faith in Northern Ontario. We hope for at least 20 of these communities by the year 2020.
All Nations Church is partnered with Canadian National Baptist Convention (CNBC) to provide training, support, and resources to those who want to be involved.
5% of  the funds raised for the new All Nations Church building are being used for this vision of reaching the north.  This site will serve as a home base for sourcing new communities of faith.
In 2013 we established our first church, and then another in 2014.
Click on the links for more info:
1.  Summit at Laurentian University

2.  Slingshot at Isles of Innisfree in Sudbury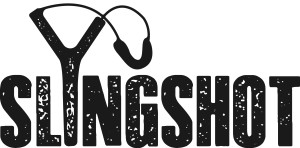 We are always following new leads and making new connections and we look forward to seeing where God will take this vision in the coming years!
More about the vision of 20 By 2020…
What Can You Do?
Contact us about mission trips, work projects, volunteering, becoming a church planter, attending a training weekend, or joining our Reaching the North Team.
Let us know about connections you have in the north.
Join us in building a solid foundation of prayer for Northern Ontario -Conact us to be added to our Prayer Partners list and receive our newsletter updates.
Pray through our 100 Days of Prayer
We've provided a list of 100 towns, cities, and districts in the north.
You provide the prayer needed to reach them.
As you focus on each one, consider praying for:
Strong partnerships across the north
God to raise up Christian leaders
People to be drawn to Christ
Communities to see positive change
Newsletter Updates:
Other Resources:
Order a FREE First Nations Map                   Order a FREE Road Map of Northern Ontario